10 Free Fitness Apps For When Hiring A Personal Trainer Is Just Too Expensive
When you get into that glorious gym groove, the results you see fromyourhard work are seriously so, so satisfying.
But too often, after you've been rocking the same routine for awhile, that pesky plateau creeps up, and you realize need some serious new inspo.
In an ideal world, everyone could get a personal trainer to guide them and help achieve their personal #FitnessGoals.
But, as my dad has permanently ingrained into my mind, money does not grow on trees. Anda single NYC training sesh can set you back literally hundreds of dollars.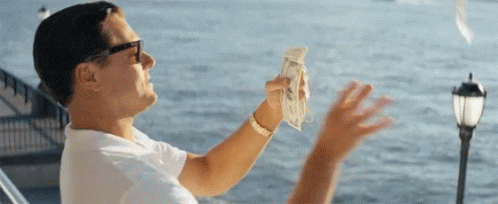 Don't give up on the gains just yet, though.
Here are 10 amazingfitness apps that will turn your plateau into a peak.
Oh, and did I mention they're free?
Your wallet's going to thank you for this one.
1. Sworkit
Sworkit lets you follow guided plans, adjust workouts to your own fitness levels, and even interact with personal trainers.
Oh, and the appreminds you to schedule your next workout from the congrats screen when you finish.
#NoExcuses.
2. 8fit
This app will give you major fitness motivation and provide you with muscle-building HIIT workouts and interactive videos to help you along the way.
8fit is also completelycustomizable, and it even lets you upload pictures to track your progress, if that's your jam.
3. Zombies, Run!
Don't worry, I was just as confused as you are right now when I first saw this name, too.
If you tend to loathe cardio, Zombies, Run! might be the perfect app for you, because it turns running into a fun little game(that is, if you consider being chased by zombies fun).
Every run becomes a mission in which you're the hero running to pulse-pumping tunes and sweating it out.
I'm totally intrigued, TBH.
4. RackMath
The word math might bea turn-off, but this app is gold, I promise.
RackMath actually the amount of math you have to do in real life () by calculating the amount of weight you have to put on the bar you.
Gains, here we come.
5. Strong Workout Tracker
Sweet, simple, and effective,Strong Workout Trackertotally eliminates the need for paper workout journals by guiding you through an intuitive exerciseroutine.
Making your life easier at the gym saving trees?
BRB, heading to the app store.
6. Fitness Blender
Fitness Blender is basically a community of people sharing their love for fitness and cheering each other on.
From GIFs to workout videos, this interactive app might even make burpees seem fun.
(I said might, OK?)
7. Pact
Pact gives you incentive to get in the gym by literally paying you for working out.
Say no more. I think I'm in love.
Earn cash for staying active, and pay up if you don't.
It's seriously the ultimate accountability app.
8. Nike+ Training Club
The workouts within Nike+ Training Club range all the way from yoga, to strength, to endurance, and even mobility workouts.
And if that's not tempting enough, the traininginspo on the app is taken directly from awesome athletes like Serena Williams.
Sweating like Serena? Sign me up.
9. Workout Plan
This kickass app lets you download pre-made workout plans that are professionally designed by strength and conditioning coaches.
Sorry, pricey personal trainer, but you may have been replaced.
10. Down Dog
Last but not least, if you're really in the mood for a nice yoga flow, Down Dog has got you covered.
This awesome app provides a studio-like yoga experiencewithout needing to reach for your cash.
I'm so down, dog (#SorryNotSorry).
Read more: http://elitedaily.com/wellness/free-fitness-apps/2005753/
---
---